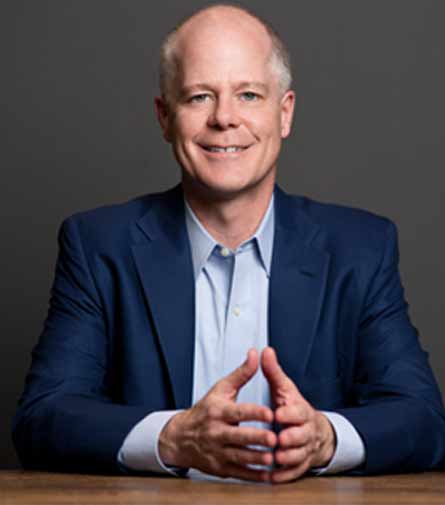 Seth Crawford, Vice President, Fuse Connected Services and Digital Customer Experience
The supply and demand curves underlying our global food system are increasingly shifting apart. While on the demand side consumer preference is evolving towards natural, organic, and sustainably-grown produce; on the supply side, the world is facing daunting demographic and resource challenges. For instance, research carried out by the UN's Food and Agriculture Organisation (FAO) in 2019 showed that the world is experiencing a 0.7 percent annual decrease in the availability of agricultural land, and if this continues, the land for agricultural use will only narrow down further with each passing year. For the world to become food secure, the agricultural sector has to embrace smarter farming practices. More importantly so, because the world needs to be ready to feed more than two billion additional people by 2050. So, achieving the balance between these diverse trends is critical, and data-driven agtech innovations are always at the centre of it.
Data has always played a dominant role in engineering smart farming initiatives. Since the Neolithic Revolution, which marked the first true shift in agriculture more than 12,000 years ago, farmers have always made their decisions based on the information at hand. Today, thanks to cutting-edge technologies, crop growers can leverage data-based analytics to track the fertility of soil or nearly eliminate unscheduled agricultural machine downtime. Therefore, to say that the role of data is revolutionary in precision agriculture would be an understatement.
But, the promise of realising this future of improved farming efficiency and high-quality yields is not possible without a trusted agtech maven that is not only advanced from a technological viewpoint but also well-versed in farming practices.
Enter AGCO.
With an epithet synonymous to smart and sustainable agriculture, AGCO [NYSE:AGCO] is consistently meeting the diverse farming challenges to feed a growing world. AGCO is a global leader in the design, manufacture, and distribution of agricultural solutions. For AGCO, agriculture is not only about cultivating plants, yield, and net farm income. The company believes that there's a lot more to the story! AGCO's role is not just limited to engineering and innovating digital technologies to make farms run better; it also wants to make it easier to inject smart thinking into traditional farming practices to steer the conventional agriculture industry forward.
AGCO is the parent company of many world-renowned agricultural brands, such as Massey Ferguson, Challenger, Fendt, Valtra, and GSI.
It is also one of the few agricultural equipment manufacturers in the world that cater to all the stages of farming operations with its smart and productive agricultural products. Banking on this legacy, what's enabling AGCO and its other brands to achieve this incredible feat today is its innovations hub for smart farming solutions—Fuse.
Fuse has tools and applications that can elevate field preparation and increase planting precision
Fuse: The Smart Progeny of a Decades-Old Legacy
Fuse is a leading global open platform for digital farming solutions. Since its inception in 2013, Fuse has been the hub of innovation for AGCO's core brands and is an integral part of AGCO's agricultural products to provide technology that is proven to enhance productivity. Using Fuse's digital solutions, farmers can reduce maintenance and input costs, improve yields, and enable more informed business decisions. On the whole, Fuse simplifies the management of the data and assets required to run a profitable farm. "Building on precision agriculture, Fuse is focused on offering digital solutions that can connect the entire crop lifecycle and optimise farm operations," says Seth Crawford, VP of Fuse Connected Services.
Simultaneously, what is interesting to note is that Fuse's digital solutions are compatible with other brands as well. It can connect mixed fleets (equipment and products from different manufacturers), thereby enabling farmers to establish a digital ecosystem with their choice of machinery, farm management, agronomy software, and service providers. "At AGCO, we call Fuse our ingredient brand, because we can combine Fuse components with our other brands like Fendt, Valtra, and Massey Ferguson to create a stronger and more improved finished product," highlights Crawford. In other words, Fuse can swiftly retrofit equipment brands' farming solutions with smart farming features to improve production efficiency.
A Holistic Solution for the Whole Agricultural Cycle
At the core of Fuse's comprehensive and extensive smart farming portfolio is AGCO's farm-centric mindset that is focused on delivering smart, efficient, and sustainable agricultural equipment. Its diverse range of solutions is comprised of innovative ways for planting, growing, harvesting, and storing crops. For instance, Fuse has tools and applications that can elevate field preparation and increase planting precision. Fuse's technology can automate and adjust the sowing of seeds according to the quality of the soil and its moisture level. It can also determine various other factors, such as the optimum seed-to-soil contact, the different combination of seeds that can be planted, the ideal space between each seed, and so on.
And with such extensive capabilities, Fuse maximises the yield and profitability of farming substantially.

Likewise, Fuse provides solutions for general connectivity. To cite an example, Fuse's AGCO Connect is a machine-focused telemetry software that improves uptime and efficiency throughout the lifecycle of a machine. Meanwhile, Smart Connect is a harvest data visualisation and decision app that enables farmers to make data-driven decisions and maximise the return on each acre of farmland.

But that's not all! Fuse also leverages the expansive dealer network of AGCO to ensure that their customers get optimal support quickly whenever required, be it for technical maintenance or replacement of parts. "We believe that the amalgamation of the right product, the right technology, and the right dealer support provides the right value to customers," states Crawford. On the other hand, Fuse also has the digital acumen to support its customers who are located in some of the most isolated places. "Fuse serves its customers the way they want to be served," asserts Crawford. "If they want that traditional dealership, that's also available."

Smart Farming in the Wake of the Pandemic

Today, like all other sectors, the global pandemic is reinforcing the agricultural sector's drive towards digitalisation. And it is definitely bringing some of the longstanding issues of farmers to the fore. For instance, farmers always operate in remote locations, away from major metro areas, distant from local dealerships, and quite evidently far from technology's reach. Right now, the pandemic is giving these farmers an opportunity to invest in digital capabilities, "where we are able to help them optimise their equipment's operations and enhance their production quality and quantity from a distance," says Crawford.

The farmers' growing motivation to "fuse" technology with their traditional farming practices is now increasing net farm income potential by about 20 percent, which is noteworthy. "As we actively keep boosting this motivation through more automation and connectivity solutions, our goal is to help crop producers reach 100 percent farming potential in the coming years," shares Crawford.

Heralds of Modern Agriculture Revolution

In a sector where automation and remote management is increasingly gaining pace, AGCO wants to remain at the cutting-edge of this transformation as a sustainable agtech provider. With its smart and precision farming technology, AGCO wants to continue empowering farmers to feed a growing world, while also making them economically successful and price-competitive. "Farmers are great stewards of the land, and I do not know of any more noble pursuit in life than what our farmers do day in and day out. We consider it as an honour to be able to take their pursuit to a whole new level," concludes Crawford.